FEATURED NEWS FROM BUGLER HOMES
Six new exclusive homes to be built at Green Lane, Oxhey The team at Bugler Homes is pleased to announce that we will be commencing a development of six exclusive apartments in 2022. The plot is located in a highly desirable location in Oxhey, Hertfordshire. The six...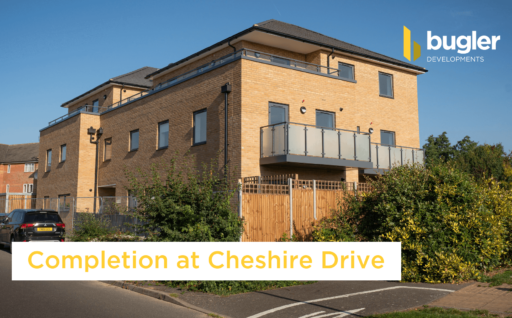 Cheshire Drive includes contemporary, bright interiors Our development of apartments for Origin Housing, at Cheshire Drive has completed. Cheshire Drive includes eight apartments for rent, and is located in Leavesden, Hertfordshire. Cheshire Drive's apartments range...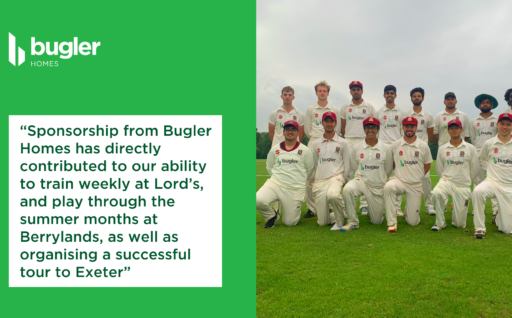 This year, Bugler Homes have been the main club sponsor for the London School of Economics Cricket Team.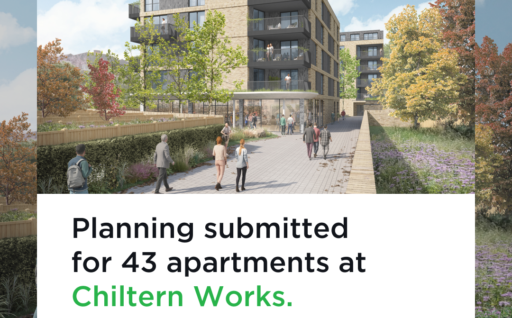 Planning submitted for Chiltern Works Bugler Homes is delighted to have submitted a planning application for an exciting mixed use scheme on a previously developed Brownfield site, situated at Chiltern Works, Berrylands, Royal Borough of Kingston upon Thames. The...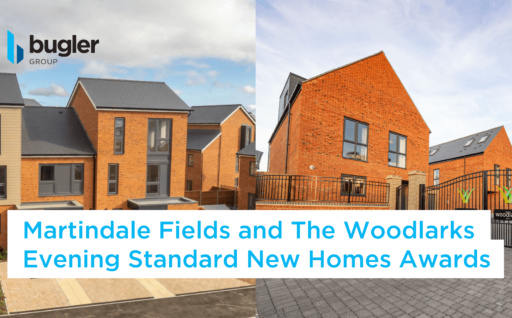 The Woodlarks narrowly misses out on an Evening Standard Award The Woodlarks was one of two Bugler Group projects to be entered into the Evening Standard New Homes Awards 2021. Unfortunately both narrowly missed out on an award, but the judges commented positively on...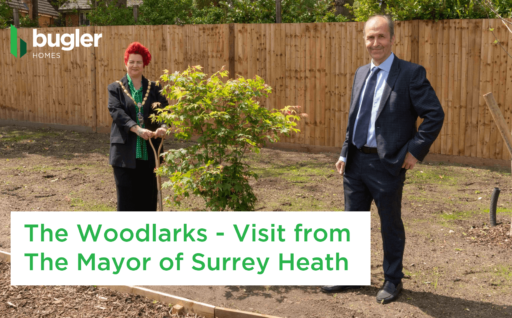 On Wednesday, 26th May, members of the Bugler Homes team and residents of The Woodlarks, our new development of homes in Bagshot, were delighted to welcome the Mayor of Surrey Heath Cllr Sarah Jane Croke for a tour of The Orchard.